REPERTOIRE x INTIMO
free bra fittings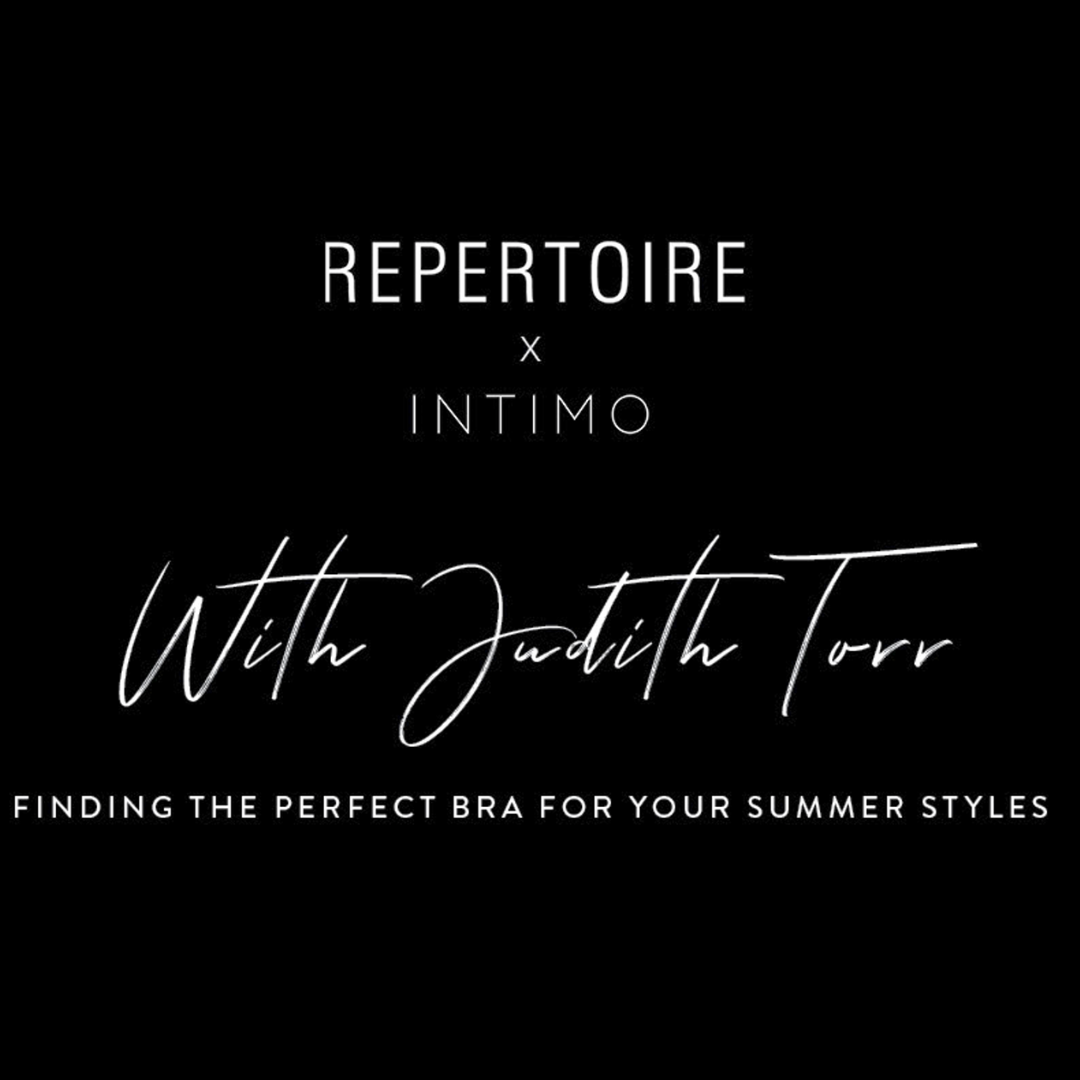 Repertoire have teamed up with INTIMO to help you find the perfect bra for your summer styles. Come along to the Mount Repertoire store on
Repertoire have teamed up with INTIMO to help you find the perfect bra for your summer styles.
Come along to the Mount Repertoire store on Tuesday 8th November at 5.30pm, to relax with bubbles, nibbles and a presentation from Judith Torr of INTIMO. Focusing on all things bras to make your Repertoire summer styles work.
Find out more about Intimo here.
This is a free event, but please RSVP to Jess Dawes on mount@repertoire.co.nz or phone 07 574 6448
If you can't make the event but would like a one-on-one bra fitting, these will be available instore on Wednesday 9th November. Contact the store to reserve your free appointment. Spaces are limited.
Monday – Saturday 9:30am – 5pm
Sunday 10am – 4pm
122 Maunganui Road, Mt Maunganui 3116