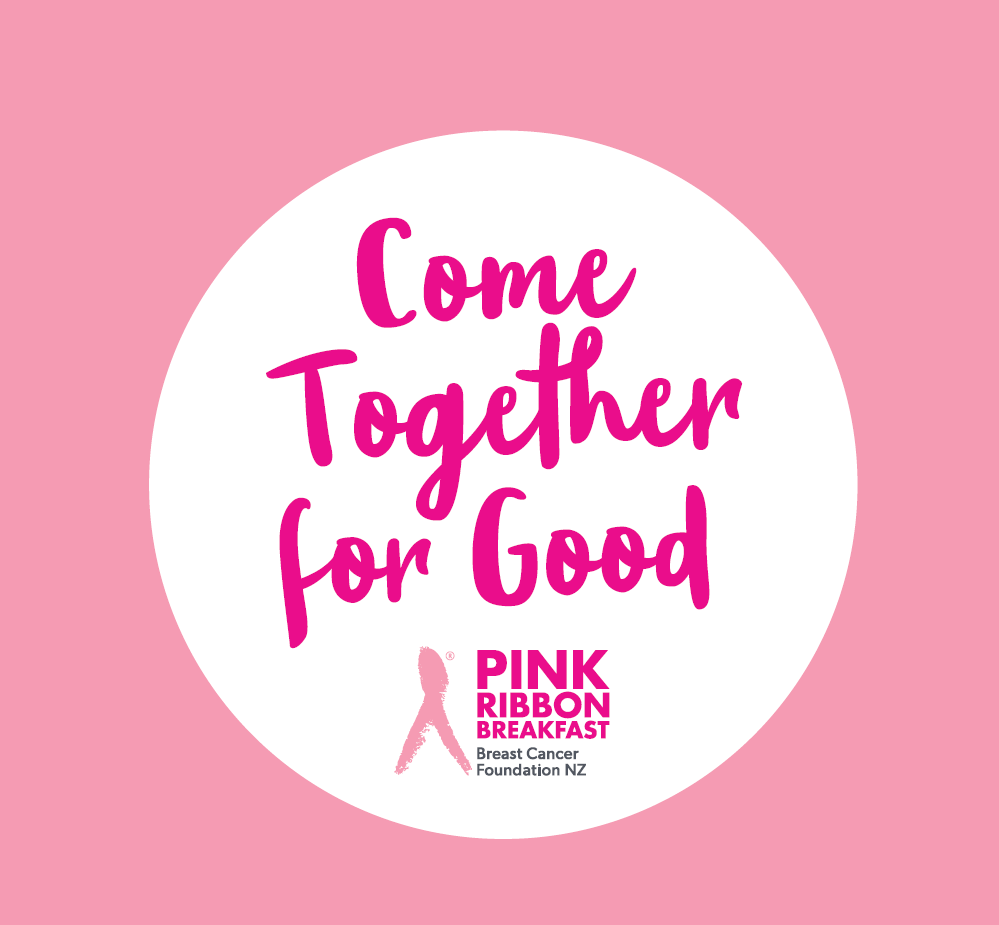 Community
Eat + drink
Fundraiser
Join a local woman, Sandy Douglas, in the national effort to support Kiwis affected by breast cancer by attending a Pink Ribbon Lucheon on Saturday
Join a local woman, Sandy Douglas, in the national effort to support Kiwis affected by breast cancer by attending a Pink Ribbon Lucheon on Saturday 27th May at Madame Sunset.
Madame Sunset will be serving up lunch down the Mainstreet and is hoping to raise over $1000.00 from the event for Breast Cancer Foundation NZ. 
"My name is Sandy Douglas and I have been a collector and a coordinator raising funds, annually for the Pink Ribbon Breast Cancer appeal.  This year I have decided to run a luncheon with the support of Madam Sunset in Mt Maunganui, as the venue."
Pink Ribbon Breakfast is Breast Cancer Foundation NZ's annual campaign to raise vital funds for breast cancer research, patient support, education and awareness. Each year more than 3,500 people are diagnosed with breast cancer and it is the leading cause of death for NZ women under 65.
Ah-Leen Rayner, chief executive of Breast Cancer Foundation NZ, said: "We are so grateful to everyone who is takes part in Pink Ribbon Breakfast. Thanks to the generosity of Kiwis up and down the country, we are able to continue our life-saving work.
"The proceeds raised from Pink Ribbon Breakfast will bring us one step closer to our vision of zero deaths from breast cancer. So, please get involved in whatever way you can – your support will make a real difference.
About Breast Cancer Foundation NZ (BCFNZ):  BCFNZ is a not-for-profit, non-government funded organisation that depends on donations and fundraising for its work in breast cancer education and awareness, medical research and training grants, advocacy, and supporting Kiwis with breast cancer. BCFNZ's programmes are evidence-based, and overseen by its medical advisory committee. The pink ribbon symbol is a trademark of BCFNZ.
Tickets for the lunch at $60pp
Tickets can be purchased directly from Sandy Douglas: sandy_d@xtra.co.nz or from House of Travel Mount Maunganui, located at 169 Maunganui Road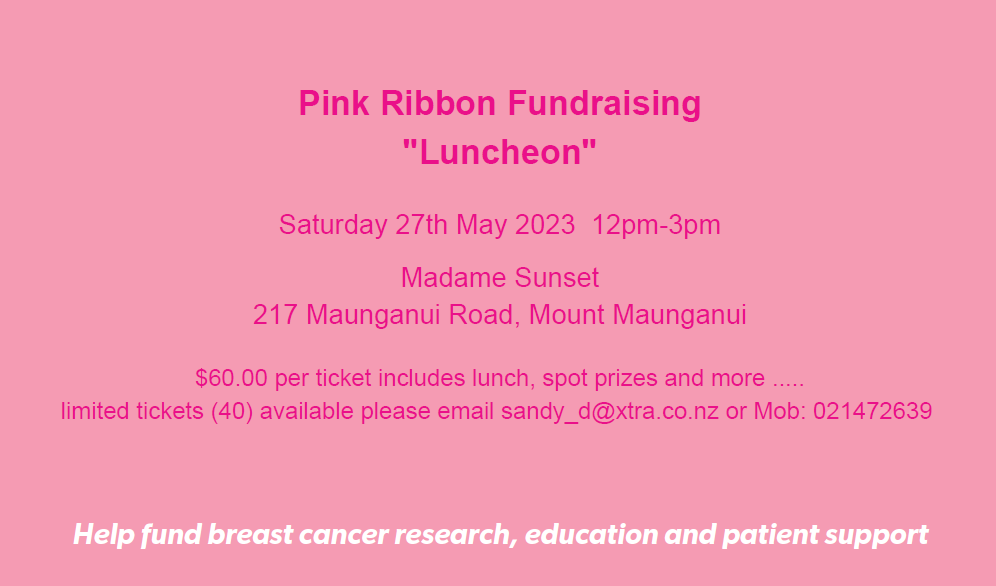 Open 7 days 11.30am - 10pm
217 Maunganui Road, Mt Maunganui 3116